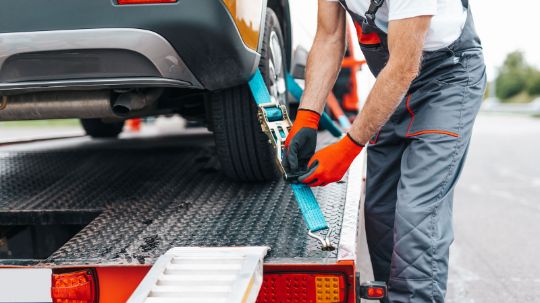 Suitland, Maryland|Affordable Tow and Roadside Assistance Services
When you need any type of towing services and live in or around Suitland, MD, the only place to call is Walt's Towing. We are fully licensed and insured, and have 40 years of honest, dependable service.

Because of all the years of expertise, we promise that we can do damage-free towing services to almost any vehicle. Because we offer flatbed towing we can provide towing service for motorcycles, SUVs, cars, trucks, multiple vehicles, scooters, ATVs, off-road vehicles, and accident towing if you request it.

To request a tow in Suitland call - (301) 678-9701

We are a tow service that doesn't do any impounding, and will only provide towing services when a customer requests it, and we can take your vehicle wherever you want.

If a customer who lives in or around Suitland, MD breaks down, is missing tires or has a broken axle and can't be towed on the ground, we'll pick you and your car up with our flatbed and take it anywhere. If you need us to hold a car overnight, we can usually accommodate that for you as well.

Walt's Towing does local, long distance, and hitch towing for a $75 hook up charge and $4 per mile.